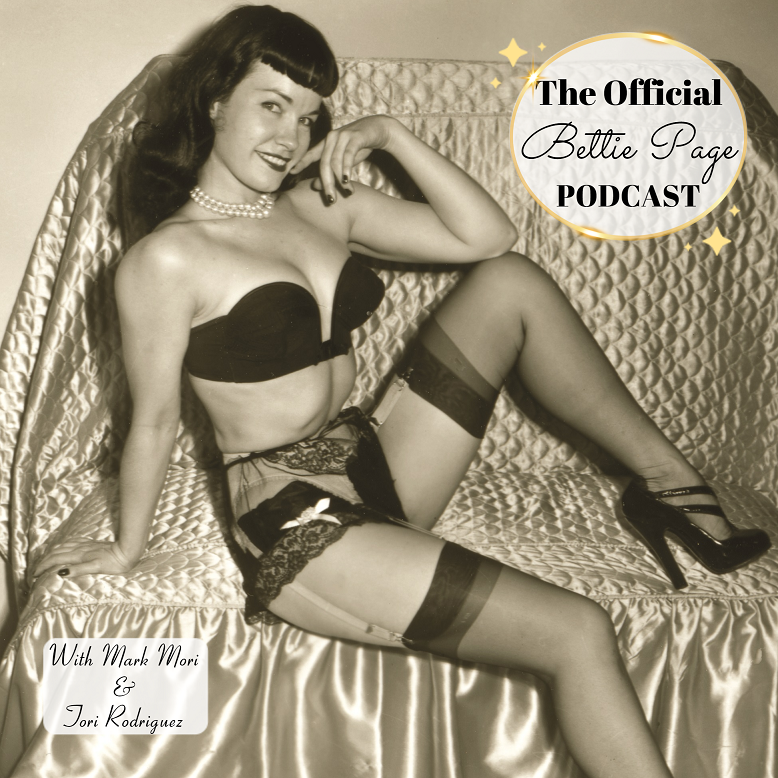 Mark Mori, co-host of the Official Bettie Page Podcast, recently switched seats and became a guest on the Inspired Minds podcast to discuss his creative process and fascinating body of work, including Bettie Page Reveals All! 
Episode description courtesy of Inspired Minds:
Twice Oscar-nominated and Emmy Award-winning director/producer Mark Mori explores the documentary side of Hollywood. His harrowing, world-renowned films, "Building Bombs," "Kent State, The Day the War Came Home," "Blood Ties: The Life and Work of Sally Mann," "The Atlanta Child Murders" and "Bettie Page Reveals All" have been both controversial and widely acclaimed. Earlier this year, his master catalog was released to the Academy of Motion Picture Arts and Sciences and Music Box Films Home Entertainment libraries. Mori has also made documentaries for National Geographic, MTV, Discovery, Animal Planet, HBO, BBC, Fox TV and Turner Classic Movies. Future projects include: the COVID-19 social impact documentary "Blue Collar America" and "The Lost Print: The Making of Orson Welles' The Magnificent Ambersons."
Listen here on Podbean: https://bit.ly/3MTnIu6  
Also available on most podcast apps including Apple, Google, Spotify, Audible and more!
Find us on social media:
Facebook:
https://www.facebook.com/BettiePageRevealsAll
https://www.facebook.com/groups/BettiePageMovie
https://www.facebook.com/BettiePageFitness
 Instagram:
@bettiepagerevealsall
@bettie_page_fitness
Twitter:
@BettiePageMovie